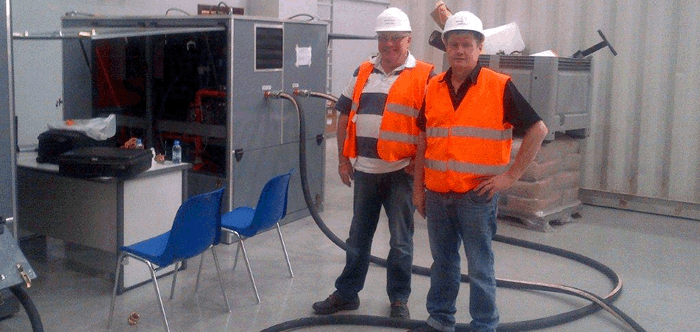 Filterall offers a service to industry in the form of an on site transformer oil filtration and purification service.
Are You Happy That Acids, Sludges and Water Are Feasting on Your Transformer's Insulating System?
Do the Risks Associated with PCBs in Your Oil Concern You?
Using our mobile or portable oil filtration and purification plants, we can visit your site and carry out filtration, dehydration, degassing and de-acidification of your transformers. We are able to carry out oil regeneration and transformer conditioning at site on energised transformers, which greatly contributes to extended transformer life. This service offers even greater rewards and advantages to the user.
For more detailed information about Filterall On Site Services please contact us.